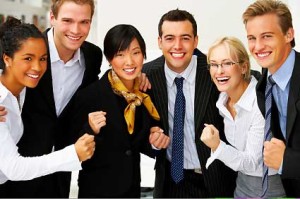 Human resources planning is the main component in the internal organization of a company. This process enables you to allocate human resources according to the company's needs and to make the necessary adjustments to align employment needs and recruitment to the goals of the company. However, even the best planning strategies have to deal with some of the most common issues.
Efficiency. A good human resources planning strategy increases the company's ability to have the right number of workers for your projects or tasks and at the right time. Some projects take more time than others and some require more employees to be completed. Additionally, you should be able to precisely determine what skills and qualifications are needed for a project and what employees are the best suited for the job. Basically, it saves a lot of time and efforts if you assign a task for the most capable employees from the beginning.
Employees needs. Even after you hire the best people for your company, you need to offer them additional training opportunities through seminars or programs. Good employees always want to improve themselves and their skills and a company that provides them this kinds of opportunities is a company they will not want to leave any time soon. This is beneficial for the company too, because having good employees that are only becoming better increases productivity and ensures stability. In order to offer your employees the programs suited to their needs, you have to know their skills and what they are best at. Yet again, knowing your employees strengths and weaknesses turns out to be the main feature of a good human resources planning strategy.
Expenses and cost control. It takes human personnel and a lot of time to plan human resources, so the most effective option in matter of costs is to invest in a human resources planning software. In time, the costs are much lower than paying additional employees for the HR department.
Planning. There is something as too much planning, believe it or not, but this is an issue that start-up businesses usually have to deal with. It takes some time to estimate the right number of people that are required to work on a project and it's just a waste of resources and time. That is why you should have a HR planning strategy from the beginning, because you can track the progress made on a project in real time and make the necessary adjustments.
These are some of the most frequent issues companies have when developing an efficient human resources planning strategy, but that doesn't mean these are the only ones. Lantech-Soft created a program especially designed to make this process faster, easier and more efficient with the help of WorkForce Schedule. Contact us for more information or other enquiries.